25 Jun

Answer the Call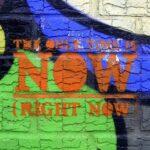 Pandemic, police brutality, protests, political turmoil.  If you look at the news, it appears that we are bombarded with everything except peace. Our general sense of stability has been shaken and we wake up everyday asking "what's next?"
Esther* was a Queen in the Bible who stepped into her position because of favor and divine destiny.  The previous queen, Queen Vashti, was released from her royal position when she refused to flaunt her beauty for the king and his friends at his request.  A search went out across all the land for the next queen and Esther was one of the candidates. She, along with other ladies, went through extensive preparation that lasted for months until they received their time with the king. Esther found favor with those who were charged with the women's preparations but she also found favor with the king himself and was selected to be his queen. This was especially significant because unbeknownst to him, she was also a Jew.  We imagine she must have been living her best life when she received word that Haman, the king's right hand man, had convinced the king to order the killing of all Jews across the land. Esther's cousin, Mordecai, asked her to intervene and when she initially resisted, he reminded her that perhaps she was put in her position for "such a time as this." Ultimately, Esther was able to convince the king to call off the order and it appears, that Esther was, in fact,  placed in a position of influence and power to save her people.
As we look all around us there is so much turmoil, unrest, and uncertainty. For some of us, we have genuine and legitimate concerns that our own people are being targeted by those in authority. Unlike Esther, we may not be called to save everyone; however, like her,  we may be in our current position of influence for such a time as this.  Do you feel called to influence change? Do you feel led to offer words of encouragement? Do you believe that you are in position to challenge the status quo? We all have different gifts and different callings, but now more than ever, it is critical that we answer the call.
Interestingly, when Mordecai urged Esther's involvement, he explained to her that if she didn't do it, victory would come from somewhere else. How would Esther have felt if she did not follow her calling and she watched the victory unfold without her? How will you feel if you don't answer your calling and you watch the victory unfold without you?
*Esther, Chapters 1 -9