03 Apr

Stay at Home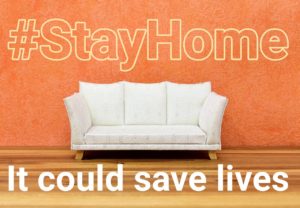 As I am typing this, I am sitting at home under stay at home orders in my state along with millions of other people in this country.  Our compliance with this measure matters and we should do everything we can to cooperate and save lives.
I have looked at some of the debates on social media and in the news, many led by Christians and churches who are not complying with stay at home orders.  2 Timothy 1:7 has been quoted frequently  reminding us that God does not give us a "spirit of fear but of power and love and of a sound mind."  I believe that wholeheartedly as I also agree with the equally popular "faith over fear" posts I have seen.  With that said, I think it is important to balance our faith with wisdom.  I don't believe that God calls us to demonstrate faith by lack of preparation or by disregarding common sense guidelines.  When God decided to send a flood to destroy the earth, He didn't tell Noah to sit on the beach, watch the water rise and ride the waves.  Instead, He told him to build an ark and get in so that he and his family would be safe. When Jesus was approached by the lepers, He didn't tell them to demonstrate their faith by going into the city and exposing themselves to the masses.  He healed them and then told them to go and present themselves to the priests.
Defiantly ignoring orders to stay at home doesn't honor God and it is not leading people to follow Him.  As Christians we should be looking for ways to look out for one another, not looking for ways to put one another in harm's way.  There are ways to worship and  fellowship as demonstrated by so many churches that have gone to virtual services. There are ways to encourage others by making a phone call, sending a text or posting positive messages.  We should look for ways to support local businesses by ordering takeout and delivery while taking proper precautions.  Take time to be a listening ear for those who just need to talk about their anxiety and fears.  So many are suffering and even dying from Covid-19.  Many have lost their jobs and are faced with months, perhaps years, of pending hardships in the aftermath of this pandemic.  Many, such as health care workers, are putting their own lives at risk to save others.  As Christians, we can demonstrate our faith by simply showing the love of God and His compassion in the world.   Take time to make a difference but do it while staying at home!