01 Mar

Love Distinctly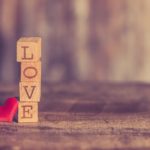 This past week I was reminded of the song "What the World Needs Now is Love." This song, originally released in 1965, is just as true today as it was back then. Yes, we are in desperate need of love!
In Matthew 22, Jesus stated that the two greatest commandments are to "love God with all your heart and with all your soul and with all your mind" and to "love your neighbor as yourself."  He goes on to say that all the other laws hang on those two commandments. It is all about L-O-V-E; loving God and loving others.  Oh and just in case you didn't catch it, Jesus assumes a third love which is love for ourselves.
You see, if we love God, we will spend time with Him in prayer and worship and seek guidance from the Holy Spirit to navigate our lives.  If we love God, we will study His Word and know how to love and treat others.  If we love one another, then we know that we are more alike than different and that we are stronger united rather than divided.  And if we truly love ourselves, then we know that we are deserving of love and respect from others and we will not allow the hatred of others to pull us down.
One of the ways we should distinguish ourselves from the rest of the world is through our love.  In order to live distinctly, we have to love distinctly. We have to demonstrate the love of Christ in the world. In the midst of all the darkness of hate, we should shine the light of love.  Yes, "what the world needs now is love, sweet love." Choose today to be a vessel of that love and let's see if we can make the world just a little bit sweeter.