06 Jan

Let Your Light Shine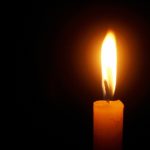 This year I am excited to focus on something that I am passionate about and, in fact, embodies the whole mission of this site – how to live distinctly.  This year posts will be focused on how we can distinguish ourselves through authenticity and by boldly and unapologetically being who we were always meant to be.  We will cover topics on how to love distinctly, worship distinctly, pray distinctly, work distinctly, communicate distinctly, parent distinctly, post distinctly, and much more.
The underlying Scripture I want to focus on this year is Matthew 5:16, "let your light so shine before men, that they may see your good works, and glorify your Father which is in heaven."  Part of living distinctly is to simply let our light shine. God has given each of us tremendous gifts and talents designed for us to share with the world.
As Christians, we have been taught to be humble, to give and to focus on others. While all of that may be true, we seem to have forgotten the part where we are supposed to show off all our God-given gifts. We are supposed to stand out from others when we walk in a room. People are supposed to look at us and try to figure out why we are different. We are supposed to stand up on a pedestal and shine in the midst of darkness. If this makes you uncomfortable, just remember that it is NOT about you! The second half of the verse says "that they may see your good works and glorify our Father which is in heaven." Every time we dim our light, we inadvertently dim God's glory on the earth.
As a child I learned the song "This Little Light of Mine."  I remember singing it in Sunday School and in youth church services and programs.  As youth, we were encouraged to stand up and sing the words loud and proud.  We were encouraged to let our light shine. This year, I want to encourage you to stand out from all the rest; to live distinctly.  I want you to let your light shine!