15 Dec

Season of Redemption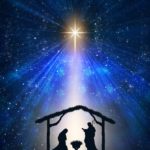 David was considered a man after God's own heart despite the fact that he was a deeply flawed individual. During his time as king, David committed some serious sins and ultimately suffered the consequences of his poor decisions. In spite of all that, God still chose David's descendants to manifest His greatest promise. Jesus was not only to be born in the town of David (Bethlehem) but also He was to be born of the line of David.
So what can we learn from David?
1. Despite our mistakes, God can still use us to manifest His promises. God already has a plan in place and our human shortcomings will not keep Him from fulfilling His goals.
2. David was a king who ultimately became the root of the most famous family tree despite the things he did. We should never underestimate how God may use us or members of our own family tree to fulfill His plans.
3. King David's immediate family was a mess, but generations later that same twisted family tree birthed the King of kings.
This Christmas, let us move forward from our past and look to the future that God has planned for us and for generations to come. Jesus' birth is all about redemption, promises fulfilled and God's grace and mercy. Now that is something to celebrate.