25 Oct

Seasons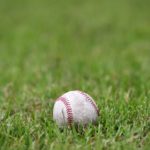 With the World Series in full swing, baseball season is officially coming to a close. The baseball season consists of over 160 games and over the season we witness teams at their best and some at their worst. At any point in time a team can be at the top of their division, but it only takes a few games to fall to the middle of the pack or even to fall to the bottom. Year after year we see that it does not matter where the team is during the beginning of the season or even the middle, but rather how they endure to the end. The team destined to win it all at the beginning of the season, rarely does and the team that does not seem to have a chance may find themselves singing "We are the Champions" in October. The season is long but if you stay in the game you have the potential to be victorious in the end.
In life we experience a series of seasons. At any point during a season we can be at the top of our game, but just as easily with a few bad breaks or decisions, we can find ourselves at the bottom. The good news is that it does not take us out of the running. With some endurance and perseverance we can still be victorious. We may find that we have to trade some people on our team or perhaps we have to re-evaluate our strategy and make some different moves. Sometimes all it takes is a shift in our surroundings or environments that allows us to hit it out of the park. The key is to keep playing the game. Day after day, week after week, month after month just keep going.
We may find ourselves in seasons when we are less than victorious. No matter what we do, we fall short of the desired prize. Don't despair! Just like baseball, there is another season on the horizon. After a season of defeat, we have to brush it off and get some rest by turning it over to God in prayer. We have to strengthen and train by reading and studying the Word of God. We have to seek out coaching and guidance from the Holy Spirit. We have everything in us to be victorious. Scripture says that we are not only victorious, but that we are more than conquerors through Him that loved us (Romans 8:37).