10 Sep

Fruit in the Workplace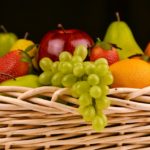 The workplace can be a challenging environment to navigate. Our patience may be tried repeatedly. Our kindness may be reciprocated by rudeness. Our joy may be replaced by despair. How can the fruit of the Spirit possibly flourish under such conditions?
Colossians 3:23 reminds us that "whatever we do, we should work at it with all our hearts as to the Lord and not for humans." In other words, we must remind ourselves in the workplace that we are not representing our employer, but rather we are representing God. Once we realize that simple, powerful truth it changes our perspective. Galatians 5 tells us that we must live by the Spirit and specifically provides a list of key attributes of a "fruitful" life. Let's review the fruits of the Spirit in the context of the workplace.
Love – We should love our neighbors as ourselves. The term "neighbors" is not just referring to the people that physically live next door to us, but rather all those that we interact with on a day to day basis. We should share the love of Christ to all we encounter throughout the day.
Joy – There is a song titled "Center of My Joy" that highlights that Jesus is, in fact, the center of our joy. Our joy should not be dependent on others and what they say or do for us. If we have a relationship with Christ, He is the reason we have joy.
Peace – As Christians, we should have a peace that surpasses all understanding (Philippians 4:7). In other words, when everyone else is losing their minds we should have a sense of calm. We should have an inner peace that translates to an outer peace that is beyond comprehension.
Patience – This is referred to in some versions as forbearance or longsuffering. Patience is not only a virtue, but it is an outward display of God's internal work within us. Ephesians 4:2 states that we should "be patient, bearing with one another in love." This directly links patience with our first fruit "love." When we love others we are patient with them.
Kindness – Just be nice. Now I know that everyone is not always nice to us, but as Christians we are called to be kind to one another. Smile and say "good morning." Compliment your colleagues on a job well done.
Goodness – Do the right thing. We should always live a life of integrity. Don't cheat, steal, lie or cut corners just because everyone else is doing it. Remember who you are ultimately working for. Would you knowingly do any of these things if God was sitting in the corner office? Well, guess what, He is in the corner office! He is everywhere. So we should handle ourselves accordingly.
Faithfulness – Regardless of where we are or who we are with, we are to remain faithful to God. We have beliefs that we should adhere to and always remember regardless of the situations we find ourselves in.
Gentleness – As Christians, we should have a sense of humility. Some versions use the term "meekness." We do not have to be abrasive or harsh to get our point across. We can be mild-mannered and considerate in our interactions.
Self-control – I love that this is last in the list because it truly summarizes the other 8 attributes. When we have self control we can control our emotions and reactions. We can pause and think through how we respond to others and the actions we take. When we have self-control we will be good, kind, gentle, and patient with others.
Galatians 5:23 ends by telling us that "against such things there is no law." We cannot go wrong if we are living in the Spirit and exemplifying the fruit of the Spirit. Work may still be work, but it is a place where we can thrive and minister through our "fruit."