15 Aug

Transitions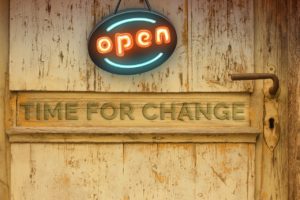 Have I not commanded you? Be strong and courageous. Do not be afraid; do not be discouraged, for the Lord your God will be with you wherever you go – Joshua 1:9
Later this month, when we drop our youngest daughter off at college, my husband and I will officially be empty nesters. Life as we have known it for the last 19 years will be over and we will be entering a new phase in our lives. We are officially in a time of transition.
Life is full of transitions. At one point, we all moved from our parents' homes to enter college or the workforce. We transitioned from the single life to married life. We transitioned into motherhood or fatherhood. We transitioned to new schools, new jobs, new homes, new cities, etc. Whether the transition is minor or major, it is always met with a bit of anxiety, confusion and angst simply because we are stepping into unknown territory.
In the first chapter of Joshua, we find Joshua and the people of Israel in the midst of their own transition. Moses had just died and Joshua was chosen by God to lead His people. This was no small task. The people of Israel had been wandering in the wilderness for years. They were finally about to step into the land that God had promised them and Joshua was handpicked to help them cross over. As we read through the text we find that God not only selects Joshua to help lead the people through this transition, but He assures him that He will be with him, just as He was with Moses. He assures him that He will never leave him nor forsake him. He assures him that He will be with him wherever he goes.
When we face our own challenges and transitions, we can be assured that God is saying the same to us. No matter the changes we may be facing or the fears and anxieties we face about our new frontiers, God is always with us. He will never leave us nor forsake us. He is with us wherever we go.