09 Jun

The Makeover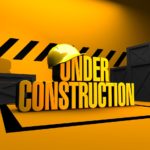 We all love a good renovation or makeover. There is a reason why HGTV and Extreme Makeover shows have been so popular. We all want to see something old become new again. We want to see a room, a home, or even a person gain a revitalized purpose simply by updating a look.
I am here to tell you that God loves a great makeover too. Scripture says that "if any man be in Christ , he is a new creature: old things are passed away; behold, all things are become new (2 Cor 5:17)." When we are in Christ, we experience our own extreme makeover. He makes us over from the inside out.
The one thing that home renovation shows never mention is that the changes they make are temporary. Eventually, those homes are going to require a new coat of paint or new carpet. They may even require structural changes like a new roof. In contrast to that, the best part about God's makeover is that when He redesigns our hearts and our minds, we will never require another makeover again. His changes are eternal. Praise God!
At the end of renovation shows there is always a big reveal. Well I want you to experience your own personal big reveal today. Close your eyes. Invite Christ into your heart and ask Him to make you a new creation. Accept the gift of salvation. Open your eyes and see the glory of God manifest in your life.
Speaking of makeovers…
Welcome to my redesigned website!
Please take some time and explore the pages on this site…
Want to find out more about my books? Take a look at the book trailers on the Book page. If you already read one of my books and want to leave a comment, head to the Contact page or leave a review on Amazon.
If you are new to my blog, check out the Blog page and go through the archives. I have been posting articles since 2016 so grab a cup of coffee/tea, sit down, relax and catch up.
Subscribe to the newsletter. Be one of the first to find out about upcoming books, speaking engagements and more.